Cyber Security
Cyber-resilience
has never been more difficult or more critical
We all know it: an organization can suffer a critical breach at any moment and the response will make or break a business's reputation.
Once a malicious attack has been identified, it takes several days to counter the threat. Meanwhile: data privacy and protection are compromised, and your future is at stake.
Miamin's 24/7 Security Operations Centers (SOCs) deliver services to predict and respond to security breaches. Our nextGen SOC operations relentlessly monitor cyber threats, securing your expanding digital footprint all the way to the edge. If you've already been breached, we provide a swift path to resolution.
You can't move forward if you're constantly looking over your shoulder. Miamin secures your digital journey against threats, so you can focus on the future.
SECURITY OPERATION CENTER (SOC) SERVICES
Intelligent security against cyber threats
When it comes to your digital transformation initiatives, you are justified in demanding hardnosed, uncompromising security. What you need is intelligent security that can pro
actively monitor, predict and manage threats to your IT estate in real time (while reducing security spends by 30%).
Miamin's Smart Cyber Defense Centre powered by an Integrated Cyber Defense Platform is your answer to every security need. Using automation, Machine Learning, IPs, constantly evolving risk models and cutting-edge tools, the platform dynamically orchestrates counter measures based on changing threat perceptions. More importantly, we place our team of cybersecurity experts, who are contributors to international security associations and standards bodies like SANS, Cloud Security Alliance and ONUG, at your disposal 24X7 so that you can confidently address any contingency.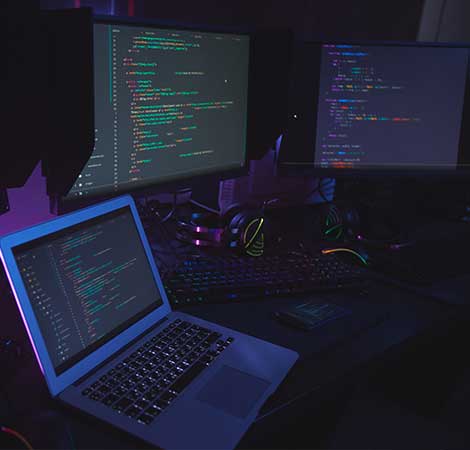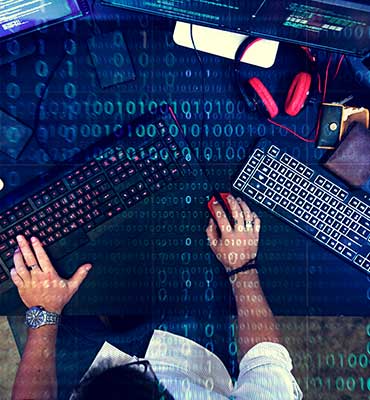 SECURITY DEVICE MANAGEMENT
Vendor-agnostic security without compromise.
Perimeter security devices are the first line of defense for an organization's digital estate. Managing them to deliver the highest levels of security can only be entrusted to top security specialists. Miamin's Security Device Management (SDM) service combines the experience of certified and seasoned security professionals with a 24X7 state-of-the-art Security Operation Centre to deliver dependable and worry-free security.
Our SDM service is comprised of nextGen firewalls, UTM devices, IDS/IPS, patch management, web protection, data loss protection, secure email gateways, etc., and is compliant with industry standards such as ISO 27000, ITSM and ITIL. This vendoragnostic approach is preferred by customers because it creates solutions customized for their business.
Organizations that use our service benefit from our smartCenter tools and automated processes that identify security threats, create alerts and deploy resolutions while keeping leadership updated on a real-time dashboard. This is in addition to a 30% reduction in security costs.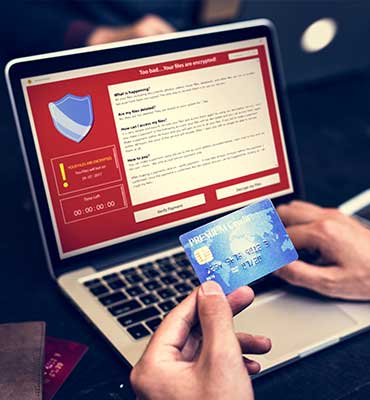 UNIFIED VULNERABILITY MANAGEMENT
Win the security game—proactively identify vulnerabilities and protect data
When large-scale digital transformation and technologies like cloud and mobility open the doors to new business opportunities, agility and efficiencies, they also expose the organization to increased breaches. Identifying and remedying vulnerabilities in an enterprise's security systems has become one of the most demanding tasks for specialists. This is where Miamin's Unified Vulnerability Management (UVM) solution that complies with industry standards like ITIL, ITSM and ISO 27000 comes into play.
UVM is our real-time, end-to-end solution that complies with industry standards like ITIL, ITSM and ISO 27000 and uses best-in-class, industry-recognized tools (our IPs – ThreatInsight and smartCenter) to scan, discover, report, and remediate vulnerabilities and improve protection. A dashboard also provides leadership with critical real-time views on their organization's security posture while reducing security spends by up to 30%.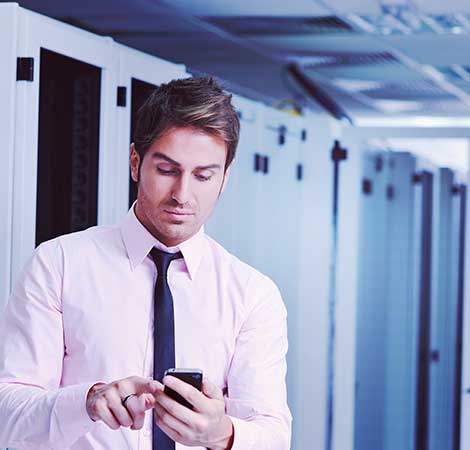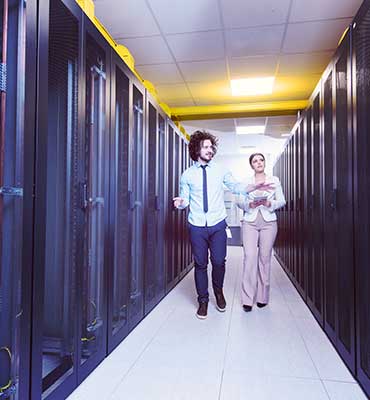 Get in touch
and let us know how we can help