Digital Workplace
At the heart of every

every agile company are employees freed up to

collaborate, innovate and decimate the competition
Miamin transforms traditional environments into tomorrow's modern workplaces — vastly improving the user experience (regardless of how scattered the teams) and accelerating communication and collaboration. Responsive service desk support, device and application management and cognitive virtual assistants free up your talent to run with their most compelling ideas and produce their best work.Clients using our Digital Workplace Services address every component of workplace transformation: augmented knowledge discovery, enhanced user experience management and workplace security.
WORKPLACE MODERNIZATION SERVICES
Digitally dexterous workplaces: A roadmap into the future
In a digital world, Workplace Modernization draws the line between the `haves' and the `have-nots'. It is a deterministic factor for attracting the best talent and raising organizational productivity to new heights. Miamin designs and delivers a digitally dexterous workplace that understands unique human needs by using differentiated tools, IPs (such as Workplace Analytics and Digital User Experience) and data-led insights.
A key advantage of consuming our Modernization service is that it provides an assessment of your current digital workplace maturity, giving insights relevant to business processes (not just IT processes). Our experts use a variety of tools to benchmark your current state and deliver a tailored recommended approach to workplace transformation that will fit your exact needs and help you reach new levels of collaboration.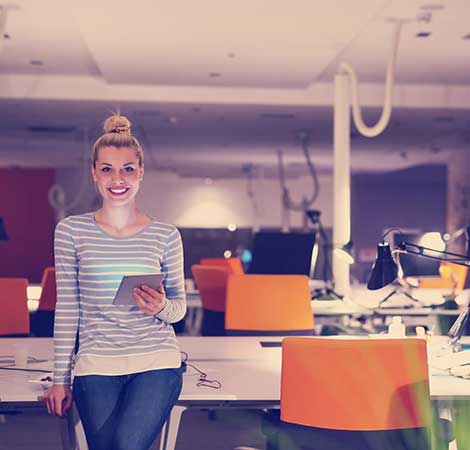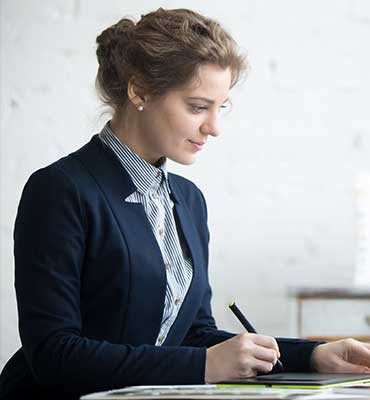 ENTERPRISE MOBILITY MANAGEMENT
Take the hard work out of your mobile strategy
It is easy to imagine the mobile devices in your organization becoming unbeatable sources of engagement, productivity and innovation. In practice, the dream can quickly become a nightmare with a profusion of devices, policies, security issues and management platforms. Miamin's Enterprise Mobility Service is meant to prevent that from happening. It has an advisory component that helps design the right strategy, solutions and policies. We then ease the organization's pain by building the solution with faster roll outs. If you already have a mobility solution we'll migrate it to a better option with zero user impact. The only time users will notice the change is when their experience improves! Finally, you can rely on our 24X7 SLA-driven and assurancebased support.
Clients using our service benefit from our smart EMRA framework used to define strategies and our smart WRAP framework which is used for wrapping and testing of applications. But most of all, clients benefit from the fact that we have experience in managing over 300,000 mobile devices for leading enterprises who have lowered their TCO by 25 percent.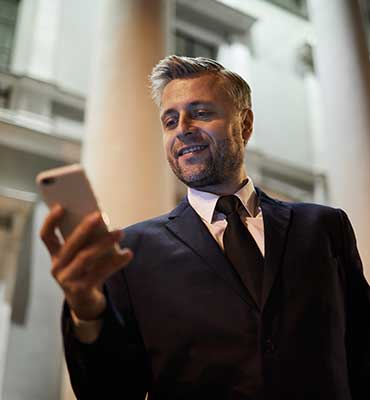 M365 LIFECYCLE SUPPORT SERVICES
Reach higher, faster, better (the only low is the cost)
Miamin's managed service for Office 365, Windows 10, Enterprise Mobility and Security is delivered using our 4A framework: An Advisory for early insight to Windows 10 and O365 updates, Automated administration for enhanced operational efficiency, Assurance through a security framework that sets the bar above industry standards, and Adoption to drive employee productivity and ROI. With the added advantage of Miamin being a Microsoft Gold Partner, clients gain access to matchless, best-in-class experience.
Our team uses a combination of business focus, automation, analytics and in-house tools along with integrated delivery centers located across the world to ensure that you achieve cost savings and compliance objectives while managing your M365 lifecycle.
Clients using our service can expect 2X faster deployment of M365 updates with zero user impact. But what makes us take pride in what we deliver is the fact that our clients become super agile and gain a 35% higher ROI through improved end-user adoption.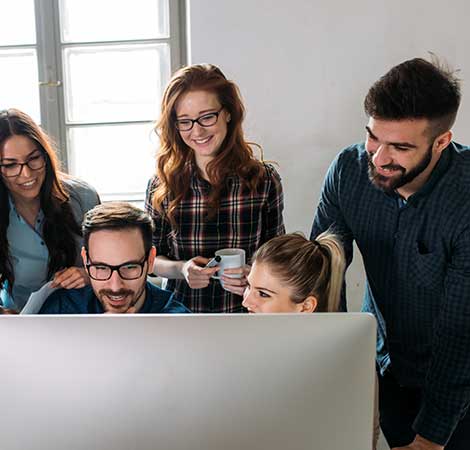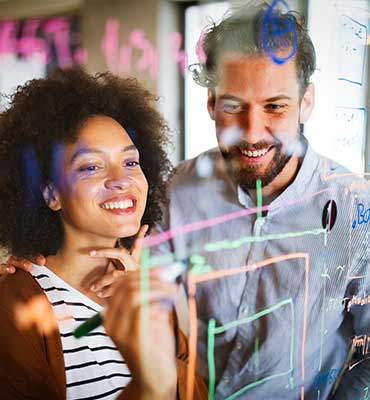 Get in touch
and let us know how we can help